Tabber and Stringer Machine - MBB PV Cell Soldering Stringer
Machine Function
MS40K Multi Busbar PV Cell Soldering Stringer is a fully automatic machine, which can be used with different types of silicon solar cells, monocrystalline or polycrystalline, and solder them into a string.
MS100B MBB PV Cell Soldering Stringer is a fully automatic machine used to solder the mono-Si or poly-Si cells into a string. It can work with 156-220 (3BB-15BB) cells or 156-220 (full, half-cut or 1/3-cut) cells after upgrade.
Technical Parameter
Model

OCH-MS40K

OCH-MS100B

Soldering capacity

3400-3600 Cells/hour

6000 cells/hour

Soldering Method

IR soldering

Cell Size

156~230mm Half Cut

156~220mm crystalline cell and its half-cut or 1/3 cut Cells

Busbar

3BB-12BB (tooling replacement is

required for different busbar cells)

3BB-15BB

Cell Thickness

170um~200um

Max String Length

2200mm

2450mm

Cell Spacing

1.8- 6mm Adjustable

Bad Soldered String

Traditional cells:≤2%;MBB cells:≤2.5%

Traditional cells:<2%;MBB cells:<3%

Power Supply

Three-phase 380V, 50Hz

Three-phase five-wire (L1/L2/L3/N/PE)

wire specification

4x16mm2+1x10mm2

Power

Average power: 20 kW Peak power: 40 kW

Air Supply

Pressure: 0.6-0.8Mpa

Air consumption

Peak 1500L/min average 1000L/Min

>2000L/min

Standard Configuration

9BB 1/2 Cell Kit

Only Include 10BB Kit with machine, any additional kit will

come with additional cost. Machine is capable to run

5BB-15BB upon purchase of respective tooling kits.
Detail picture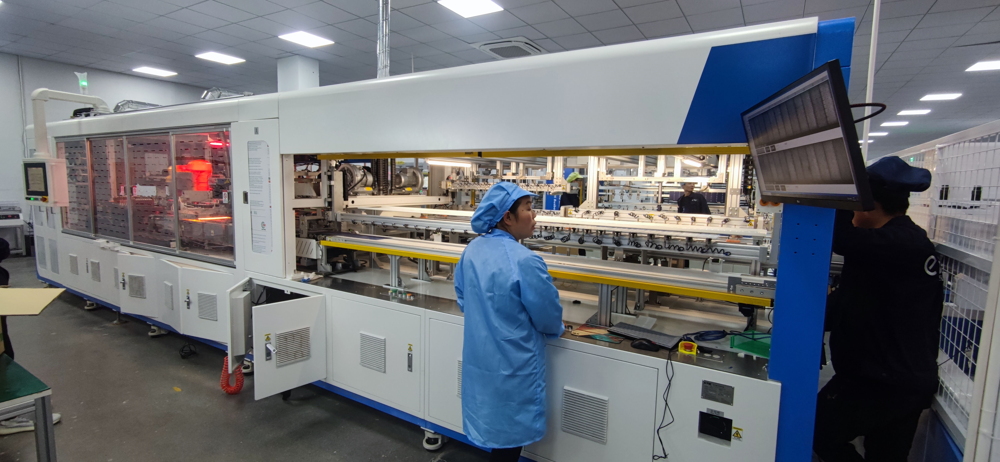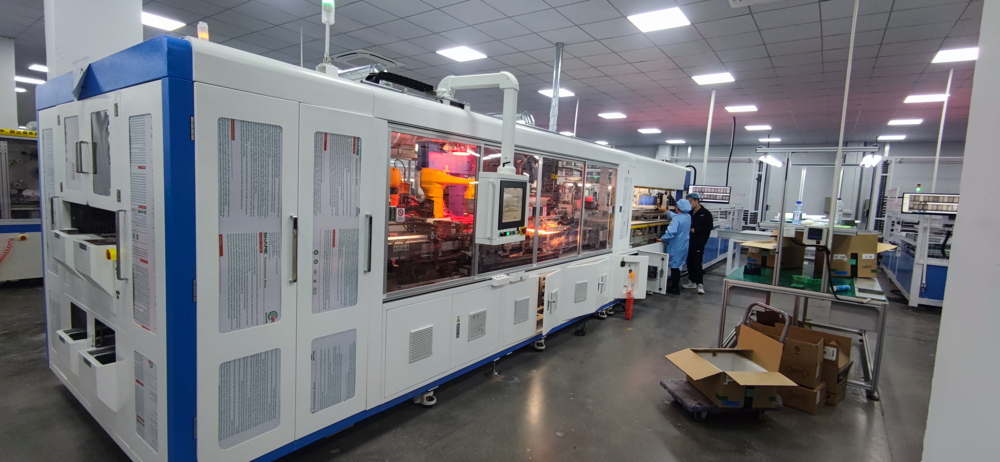 About US
Has The Following Required Machinery And Accessories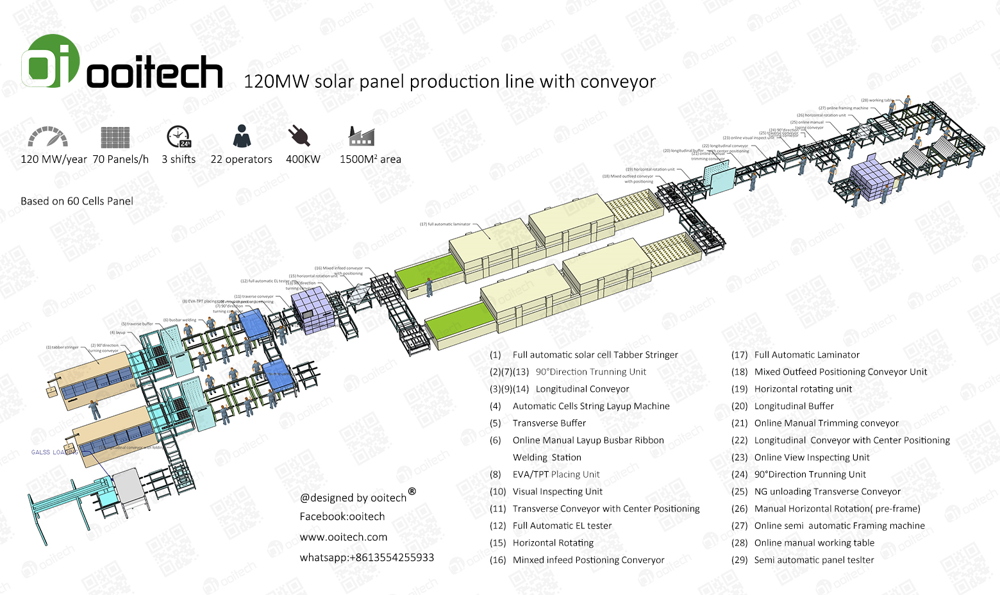 Ooitech "Turnkey Solution" Includes: Factory Construction, Facility Layout, Raw Materials BOM guidance, Production Procedure assistance, Solar Power Station installation technical support Etc.
Ooitech focus on:
Supply 10MW-500MW Turnkey PV Production Line

Update the traditional PV line to the newest MBB solar panel production line.
Main machinery
Views: 13606 Update: 2023-09-19